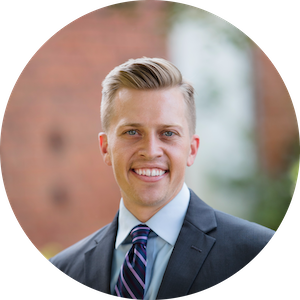 Dr. Landholm grew up in Columbus, Nebraska and attended Nebraska Wesleyan University for my undergraduate degree. I studied biology, chemistry and business, and played baseball for the Prairie Wolves. I just earned my degree from Creighton University Dental School in May 2018.
I hope to develop relationships with my patients that can last a lifetime. My path to dentistry started when I would go to my family dentist in Columbus and see generations of families still coming to him from cities all across Nebraska after years of moving away. Getting to know patients while delivering a healthy smile people can be proud of has always been my goal.
When I'm not in the office I enjoy golfing, playing softball, spending time with my fiance, Ali, and trying to keep up with my two nephews. I bleed Cornhusker red and have grown to be a classic Jaysker after spending four years attending Creighton basketball games. I look forward to practicing in Seward as I've missed the people and atmosphere you get in a smaller community. I can't wait to meet the patients with a smile and a helping hand.