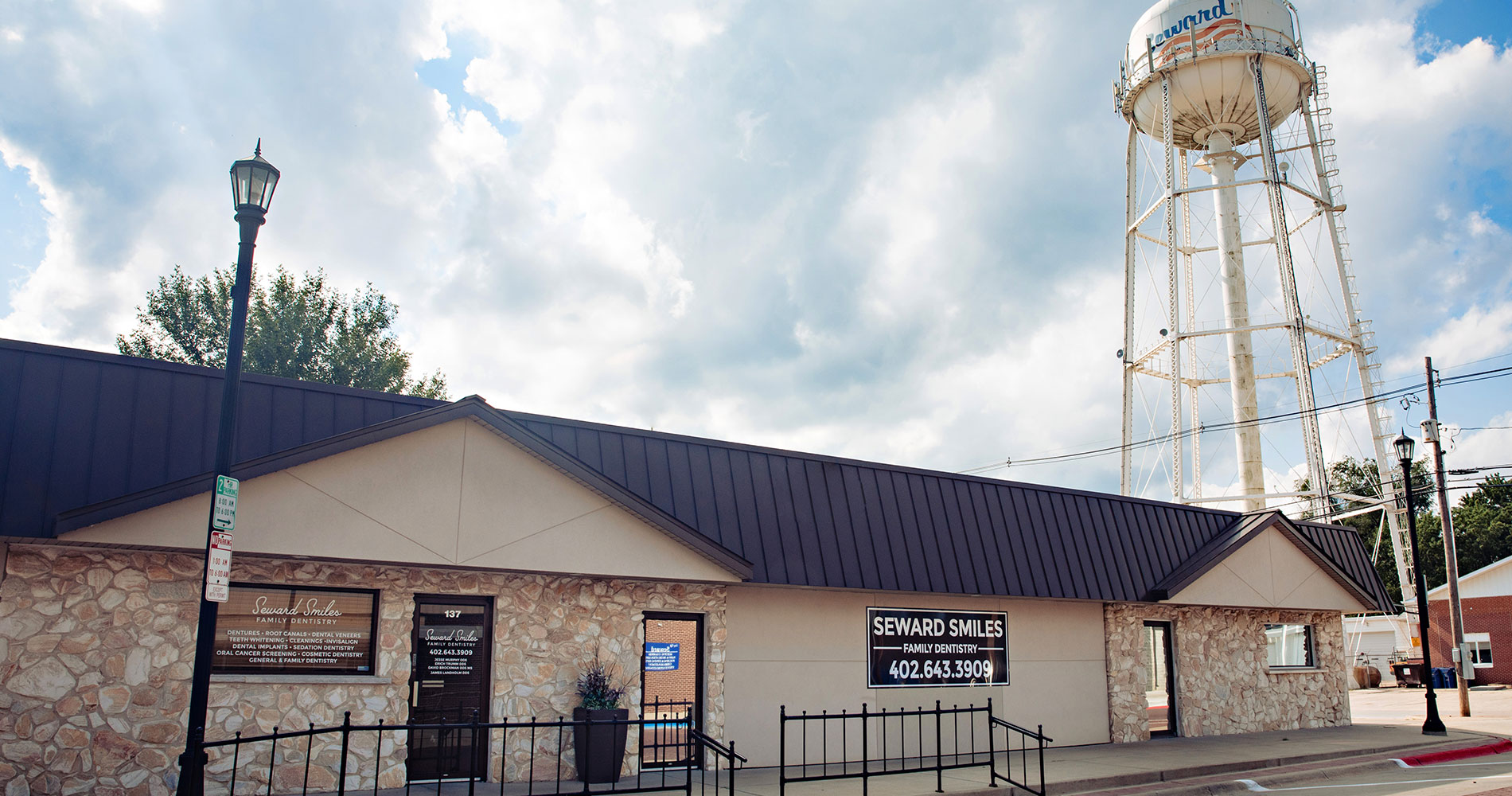 Emergency Dental Care
We are passionate about helping patients that are in pain. If you are experiencing sensitivity or a tooth ache, call us before 10:00 am and we guarantee that you will be seen the same day.
Comprehensive Dental Care
We provide all of the dental services you need including cleanings, teeth whitening, fillings, crowns, root canals, dentures, smile makeovers, and single to full mouth implant placements.
Dental Implants
Dental implants are a more durable solution than dentures or bridges and can last a lifetime. They offer an improved experience and comfort for the patient. Schedule a appointment today to learn more about dental implants at Seward Smiles Dental.
Your Dentist Located In The Heart of Seward
137 N 7th St Seward, NE 68434. Call (402) 643-3909 if you need directions.
Meet the Seward Smiles Team